We offer multiple modes of payment. You can pay us by PayPal/credit or debit cards(Mastercard, VISA, JCB, American Express, Discover, etc.) on our website or through Bank Transfer, Western Union and MoneyGram.
[A].
If you prefer to pay by PayPal/credit or debit cards, just follow the guide below:
First, go to our website, find and click "ONLINE ORDER" on the top menu.


On next page, fill the form with necessary information. Then click "Next Step" button. Note: the fields with red stars must be filled.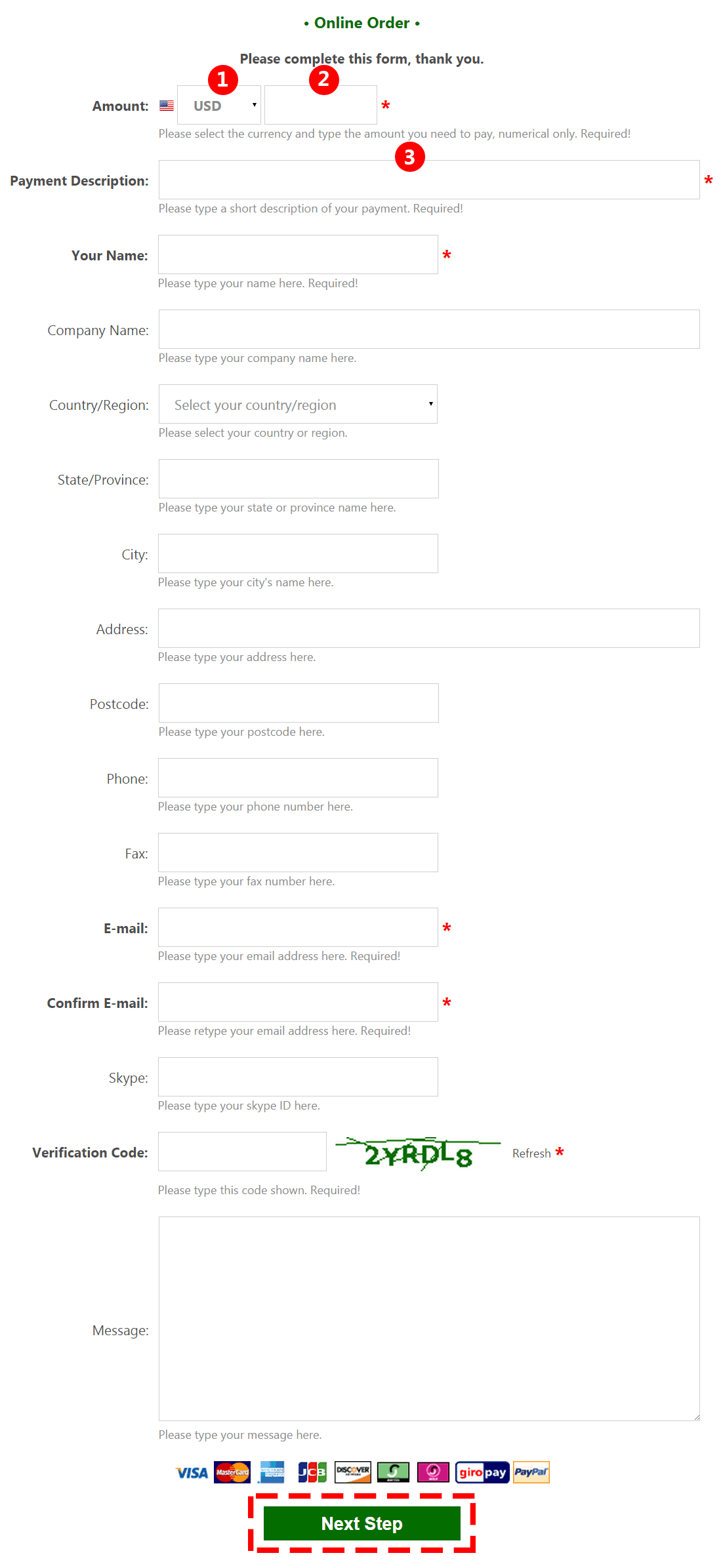 Tips:


Click to select currency. We accept 17 currencies:

USD --- U.S. Dollar


AUD --- Australian Dollar


CAD --- Canadian Dollar


CHF --- Swiss Franc


CNY --- Chinese Yuan


CZK --- Czech Koruna


DKK --- Danish Krone


EUR --- Euro

GBP --- Pound Sterling


HKD --- Hong Kong Dollar


HUF --- Hungarian Forint


JPY --- Japanese Yen


NOK --- Norwegian Krone


NZD --- New Zealand Dollar


PLN --- Polish Zloty

SEK --- Swedish Krona


SGD --- Singapore Dollar

Enter the amount you need to pay, such as: 130.5

Enter a short description for your payment, such as: buy 1000 organza bags.


On the next page, you can choose the preferred payment system to pay us online, just click the corresponding payment icon. For example: let's choose to pay by PayPal/credit or debit cards. You just need to click on the payment icon.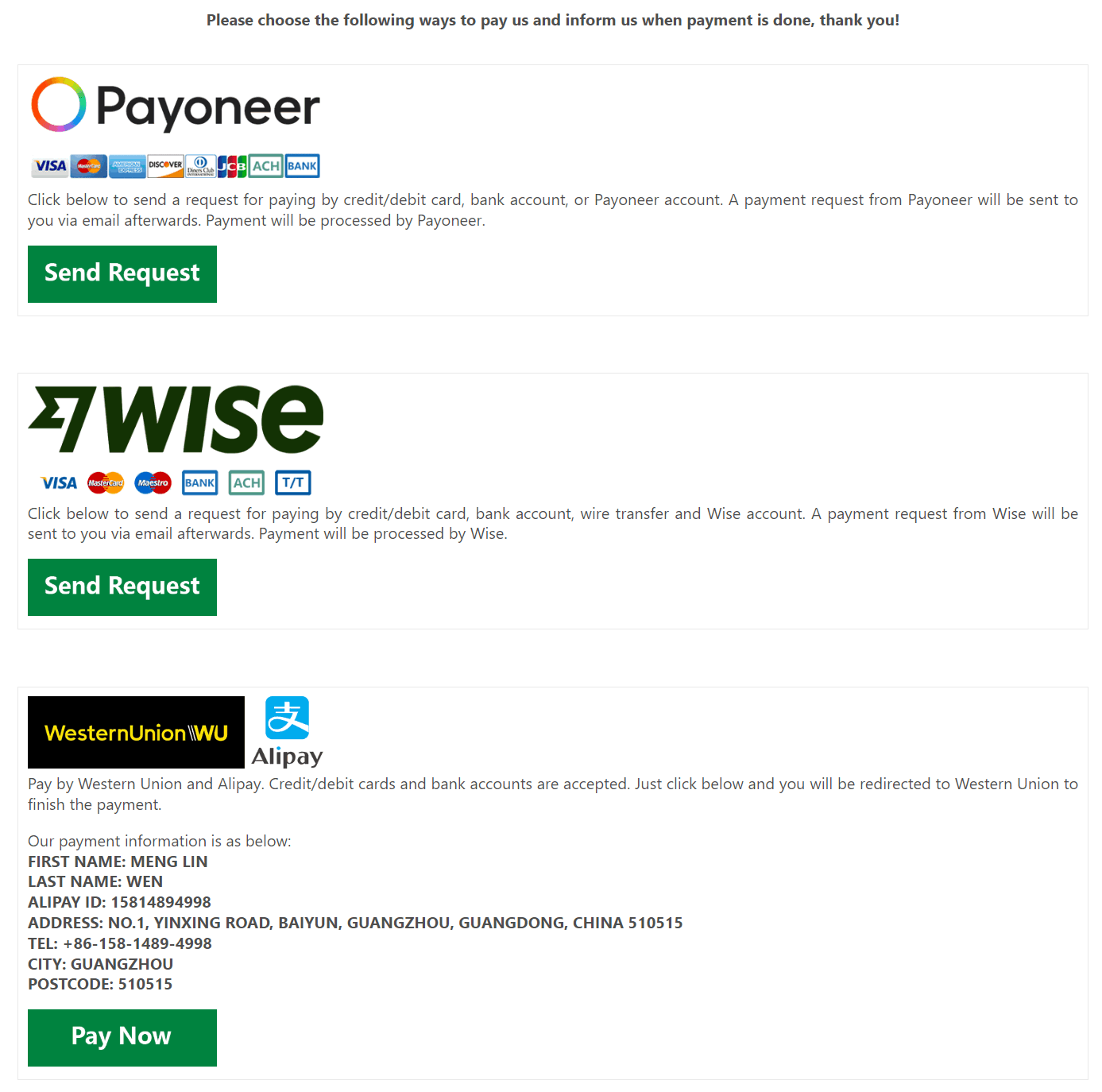 Then, you will be brought to their payment page for making payment. Just follow their instruction and finish the payment.

[B]. If you prefer to pay by Bank Transfer, just inform us. We will offer you our bank details.