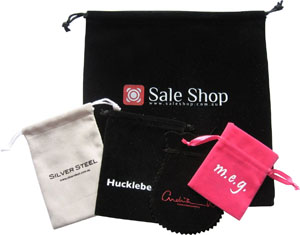 Velvet bag, also called drawstring jewellery bag or pouch, is a packaging container made from velvet fabrics. The main fabrics for making velvet bags are nylon based velvet, knitting based velvet, double-faced velvet and plush, ect. Like non woven bags and canvas bags, velvet bags are also environment-friendly. It has been used for more and more purposes and in great demand during the recent years.
Velvet Bag Fabrics
The fabrics to make velvet bags can be nylon based velvet, knitting based velvet, cotton based velvet, double-faced velvet and plush ect. These are the most commonly used ones. Other seldom used fabrics such as pearl velvet, diamond velvet, electronic velvet and suede fabric can also be used to produce velvet bags.
Velvet Bag Types
If classified by the manufacturing materials, there are nylon based velvet bags, knitting based velvet bags, satin based velvet bags, cotton based velvet bags, plush bags, velveteen bags.
If classified by the cord types, there are drawstring bags, drawstring with toggles bags, single drawstring cord bags ect.
Main Features
I. Very good usability and flexibility. Velvet fabrics are working very well with silk screen printing, gold or silver foil hot stamping, embroidery, debossing, normal hot-stamping and many other logo processing technics. Various logos, photographs and text can all be done on it. It can enrich your product content and fit your product very well.

II. Portable and lightweight. The velvet fabric itself is lightweight. Thus the bags made from velvet are lightweight too. It normally gets a drawstring cord, very accessible.

III. Touches soft and comfortable, with high softness as well as lasting durability.